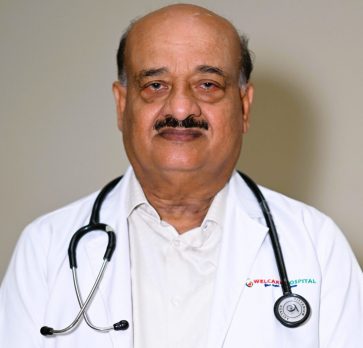 Dr. V J Sebastian
BSc, MBBS, Diploma in Cardiology (London), FRCP (Glasg), FRCP (Edin), FRCP (London), FRCP (I), FCCP (USA), FACC
Sr. Consultant Cardiologist
Overview
Dr Sebastian had his basic medical graduation in Trivanrdum Medical College, Kerala and was awarded All India Merit Scholarship for his academic achievements.
He was awarded the Fellowship of all the four Royal Colleges of London, Edinburgh and Glasgow and that of Ireland. He is also a Fellow of the American College of Cardiology.
He had his Specialty training in Cardiology at Hammersmith Hospital, London, St. Mary's hospital, London Chest Hospital, Wisconsin Heart Centre, USA, National Heart Institute Malaysia, and National University Hospital, Singapore. His has special interest in Hypertension and had advanced training in Hypertension at Mayo Clinic Minnesota, USA.
He had over 40 years of experience, working in 4 different countries and geographic regions, including United Kingdom, USA, Brunei Darussalam and UAE. He is primarily responsible for establishing the first full-fledged Heart Centre in the Private Sector in the UAE.
Education
BSc, MBBS, Diploma in Cardiology (London), FRCP (Glasg), FRCP (Edin), FRCP (London), FRCP (I), FCCP (USA), FACC
Skills
Cardiology clinic, Pediatric Cardiology clinic, Chest pain Clinic, Hypertension clinic, Lipid Clinic, Executive cardiac Packages, 2D Echocardiography and Doppler, Treadmill Exercise ECG Test, Stress ECHO, 24 hour ambulatory ECG recording (Holter), 24 Hour Ambulatory Blood Pressure monitoring, Life-style counseling
Experiences
Over 40 years of working experience in 4 different countries and geographic regions, including United Kingdom, Brunei, United Arab Emirates and Unites States of America.
---
Related Doctors
Dr. Johny Cyriac
MD (Internal Medicine), DNB(Gastroenterology)
Senior Consultant Gastroenterologist
Director and Head - Centre for liver and Digestive Diseases.
Dr. V J Sebastian
BSc, MBBS, Diploma in Cardiology (London), FRCP (Glasg), FRCP (Edin), FRCP (London), FRCP (I), FCCP (USA), FACC
Sr. Consultant Cardiologist
Dr. A J Rajan
MBBS, MD (Gen Med)
Sr. Consultant General Medicine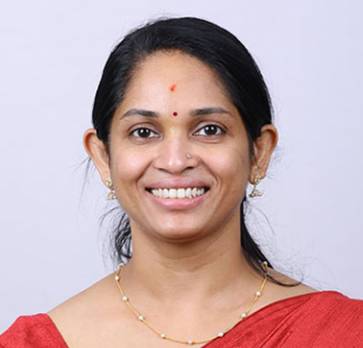 Dr. Indu B. R
MBBS, DGO, MS (Obstetrics & Gynaecology). FMAS
Lead Consultant - Obstetrics & Gynaecology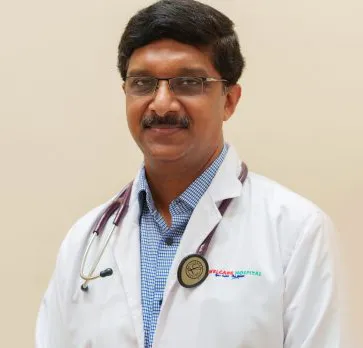 Dr. Jayant Thomas Mathew
MD, DM, FISN, FRCP
Sr. Consultant Nephrology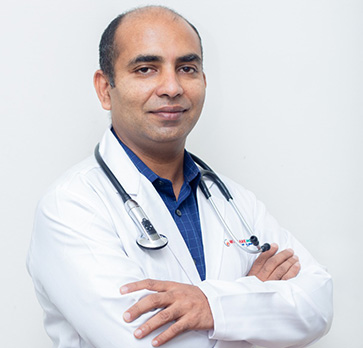 Dr. Blessan Varghese P
MD, DM, FACC, FESC
Consultant Interventional Cardiologist
Dr.Sunil T
Consultant Gastrointestinal,Hepatobiliary and Pancreatic Surgery
Dr. Sajeesh.S.R
Consultant - Interventional Neurology & Interventional Pain Practice
Dr.Biji Bahuleyan
Sr. Consultant Neurosurgeon & Spine Surgeon
Dr. Joseph Philips
MBBS, MD (Internal Medicine)
Sr. Consultant & HOD - Internal Medicine
Dr. Paul V. Joseph
MDS, FDSRCS (Edin.)
Consultant Oral & Maxillofacial Surgeon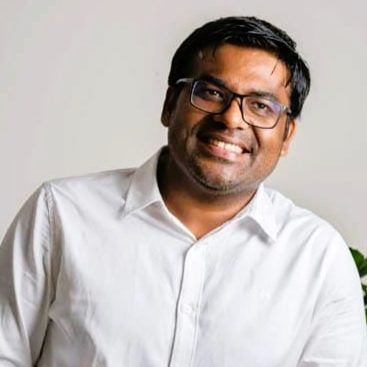 Dr. Nijith O Govindan
MBBS, MS (Ortho)
Sr. Consultant Joint Replacement, Arthroscopy and Sports Surgeon