Neurosurgery
The Department focuses on providing every patient with the most advanced neurosurgical medical care. We are optimally equipped to manage all kinds of Neurological Surgery- Brain, Spine and Peripheral Nerves. With dedicated Operation theatres and intensive care, the team at Welcare provides comprehensive medical services in diagnosis, therapy, invasive and non invasive procedures, rehabilitation and ongoing care for patients with neurological conditions.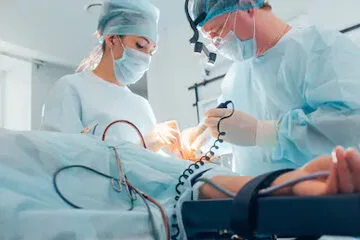 Scope of Services:
Neuro Trauma
All types of Head & Spine Injuries
Comprehensive Stroke Management
Neuro intensive care
Open/ Endoscopic Surgery
Decompressive Craniectomy
Spine Surgery
Minimally Invasive Spine surgery
Spine Fracture Stabilisation
Discectomy- Microscopic Lumbar, Microendoscopic/ Keyhole Surgery
Spinal Fusion Surgery
Cervical Spine Surgery
Tumor Surgery
Spine TB
Complex Spine Surgery
Neuro Oncology
Brain Tumors
Spine Tumors
Cerebro Vascular Surgery
Aneurysm, AVMs, Re-vascularisation, MVD
Pediatric Neurosurgery
Congenital Anomalies
Hydrocephalus
Pediatric Brain Tumors
Spinal Dysraphisms
Peripheral Nerve Surgery
Multidisciplinary Craniofacial Trauma Team
Neuro Intensive Care
Dedicated critical care unit offers best ventilation, quarantine and life support for patients with Neuro-trauma and patients around surgery. Ventilators, Online monitors, ICP monitors, Central oxygen & suction
Neuro Rehabilitation
Neurological rehabilitation unit provides essential care for patients while they recover from neurological illness, cerebrovascular events (stroke, embolism, and aneurysm), trauma, invasive procedures and surgery.
---
Our Consultants
Dr.Biji Bahuleyan
Sr. Consultant Neurosurgeon & Spine Surgeon
Dr.Mubin A
Consultant – Neuro Surgery